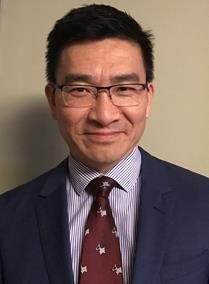 Name: Dr Wei Lan
Title: Doctor, Consultant in Pain Medicine
Education / Credentials / Qualifications:      
MB, MD, FCARCSI, FPM, FFPMRCA, FIPP
Speciality / Department:
Consultant in Pain Medicine, Pain Medicine Unit
Special Interests:
Cervical discogenic pain and headaches, Occipital Neuralgia
Cervical facet pain syndrome
Temporomandibular joint dysfunction
Shoulder pain
Upper and lower limb pain syndrome
Upper limb and lower limb Complex Regional Pain Syndrome (CRPS)
Thoracic facet pain syndrome, Chest wall pain
Pelvic pain syndrome
Pudendal neuralgia
Chronic lower back pain: lumbar facet pain syndrome, sacroiliac pain syndrome, prarspinal muscle pain syndrome
Piriformis pain syndrome
Lumbar discogenic pain
Nerve root impingement syndrome, sciatica pain
Knee pain
Foot pain
Plantar fasciitis pain
Interventional procedures for cancer pain
Professional Experience / Previous Hospitals:
UCC MD graduate.
Medical training and higher specialist training in Anaesthesia, Intensive Care and Pain medicine in Ireland through the College of Anaesthetists of Ireland.  Certificate of Completion of Specialist Training (CCST) in 2014. 
Two fellowships in Pain Medicine in King's College Hospital, London in 2015 and The Royal London Hospital, London, U.K. in 2016. 
Year became Consultant in South Infirmary Victoria University Hospital: 2019  
Membership in professional/scientific societies:
World Institute of Pain
Irish Pain Society
British Pain Society
Fellow of College of Anaesthetists of Ireland
Irish Society of Regional Anaesthesia
European Society of Anaesthesiology
The European Society of Regional Anaesthesia & Pain Therapy
The Association of Anaesthetist of Great Britain and Ireland
Irish Hospital Consultants Association
International Anaesthesia Research Society
Awards, Honors, Membership in Honorary Societies:       
Academic Committee Activities:
Director and Clinical Lead, Complex Regional Pain Syndrome (CRPS) Forum Cork          
Other general information:                                                 
Research interests:
The uses and effects of psychotherapy and music in chronic non cancer pain patients.     
The use of Platelets Rich Plasma in Sport Injury and Chronic Pain Medicine.
Psychological assessment of patient prior to interventional pain relief procedures.
Research in Progress:
Psychological assessment of patient prior to interventional pain relief procedures.
The European Federation of Pain (EFIC) Pain-Out Project - Cork University Hospital, Mallow General Hospital.